HOURS
Tuesdays, Thursdays 10:00 AM-1:00 PM, 3:00 PM-6:00 PM
25 Church Street, Weld, ME 04285
Library Director: Wendy Ames
Mailing Address: PO Box 120 Weld, ME 04285
207-585-2439
HISTORY
The beginnings of the library date back to 1903, when $18.00 was raised at a girls softball game and used for the purpose of starting a library. The library was originally housed in Sumner Houghton's home, with his daughter Madge being the first librarian.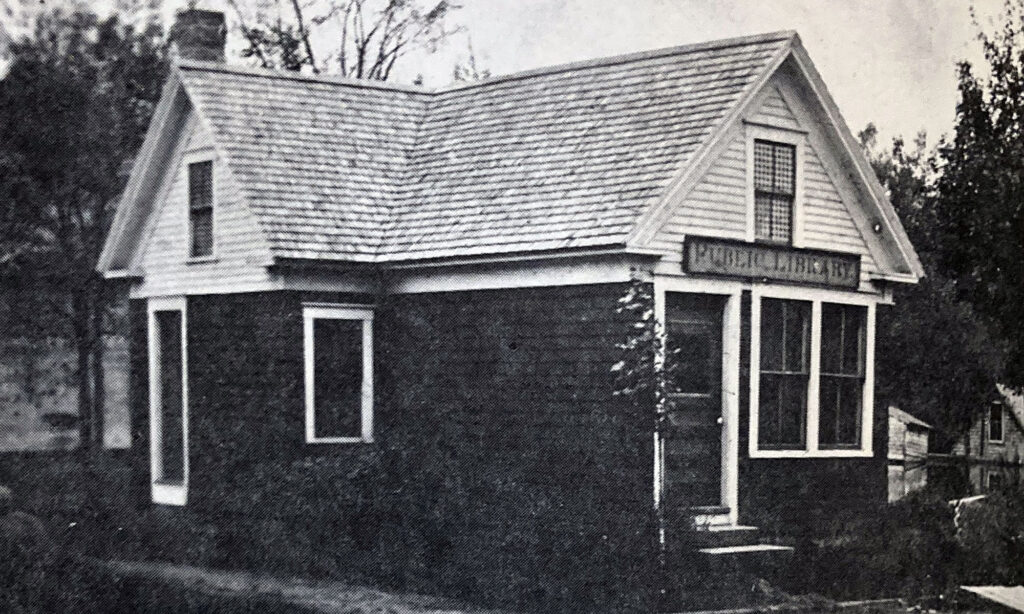 The Weld Free Public Library Association was organized in 1905, giving Weld the distinction of being the smallest town in Maine with a library. The library then moved to a small wooden building rented from Mr. R. Gorham Dummer for $1.00 per year.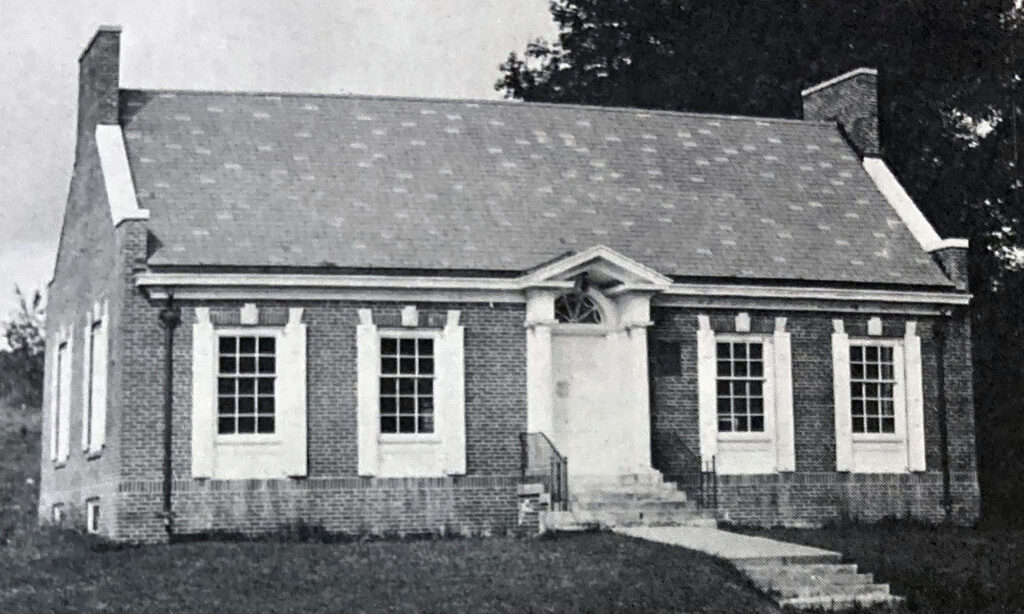 In 1930 the library moved into it's present location, a brick building presented by Mrs. Maurice Forster, and Paul and Carolyn Sanborn. When the building was completed, it was named "Weld Memorial Library". The original plaque can be seen to the right of the front door.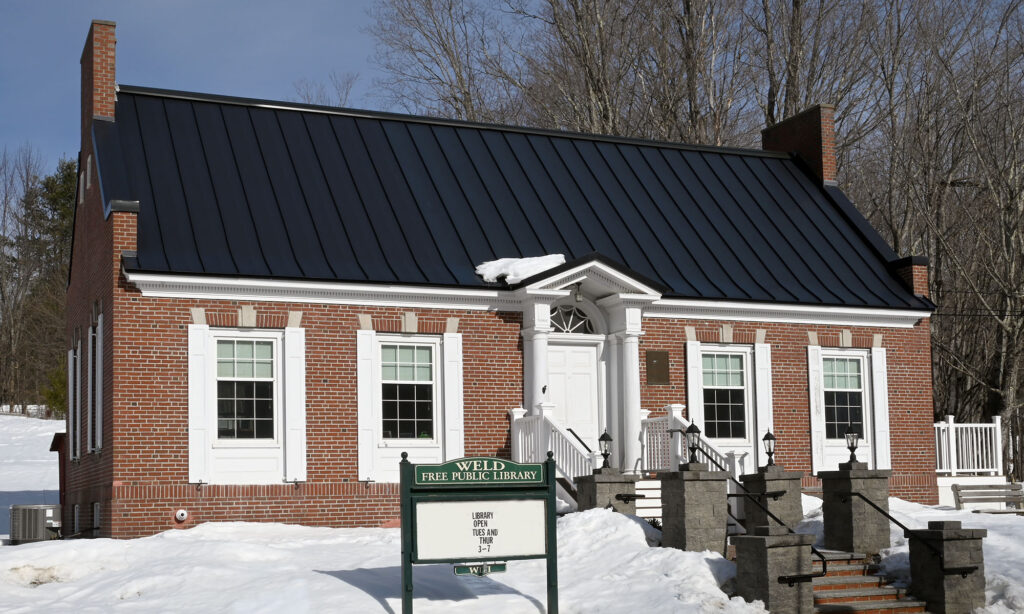 There are three monuments in front of the library to honor the men and women who served in WW1, WW2, Korean, and Vietnam Wars.